Charles Frederick Morgan (Bird)
Drowned through the foundering of the S. S. "Titanic"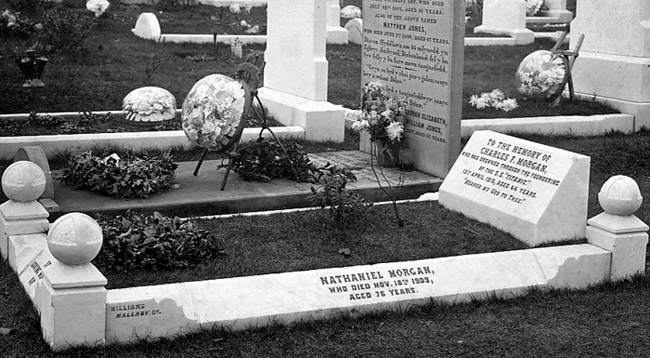 Charles was born in 1868 to Nathaniel Morgan and Jane Elizabeth (Morgan).
In 1871
they lived at Frodsham Street, Tranmere.

In 1881
they had moved to 1 Downham Road, Birkenhead.

In 1891
they had moved to 29 Milton Road, Birkenhead and his occupation is Brokers Clerk.

In 1901
the family had moved to 63 Carlton Road, Birkenhead but Charles was no longer living at home.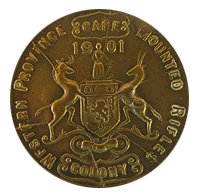 Then we find Charles in the Western Province Mounted Rifles in South Africa as a Quartermaster, age 33 his address is shown as 16 Florence Villas, Observatory, business address Cree Villa, Buitenkant, Capetown. His next of kin is H D Morgan (brother) 63 Carlton Road, Birkenhead. He had enlisted on 8th February 1901 in Capetown and his Reg. No was 542.
We are then unable to trace where and when he met and married Margaret, they had three children Louisa and Nellie who were born in 1908 at Birkenhead and Cissie again we are unable to trace her details.
In 1912 he boarded Titanic ...
Charles was on Titanic's maiden voyage as an Assistant Storekeeper, his last known address was 46 Bessborough Road, Birkenhead. He died when the ship sank and his body was never recovered.
The following is from "Encyclopaedia Titanica" - Titanic Relief Fund Minutes Liverpool Committee:
C.523 Bird (or Morgan)

In accordance with the resolution of this Committee of the 21st April, 1914, the Hon. Secretary submitted Dr. Oldershaw's report upon the case of Mrs. Margaret Bird (Widow).

RESOLVED

That it be recommended that Mrs. Margaret Bird's allowance as included in this Committee's requisition for the quarter ending 30th Sept. 1914, be made permanent and that as from the 1st July, 1914 the Widow's allowance be paid at the rate of 12/- week the balance of 7/6d per week together with arrears as from the 1st January, 1913 of £40 10/- to be paid to the credit of a special account at the bank, in the widows favour, to be used at some future date for her benefit, further that the sum of £5, out of the compassionate grant, be remitted to Dr. J. Oldershaw at the end of July next, for the purpose of providing the children with proper clothing.